DEFINITION OF LANGUAGE AND COMMUNICATION SKILLS
It's time to put your preschooler to bed, so you grab her favorite book and snuggle up on her bed. You begin to read, but you've already read the book so many times that she starts to finish some of the sentences (especially the rhyming ones) when you pause. Sometimes you even see her "reading" the book to her stuffed animals when you're not there! This is a perfect example of her building her language and communication skills, as she is first building her receptive language skills (understanding what you say) and then using her expressive language skills (communicating to others).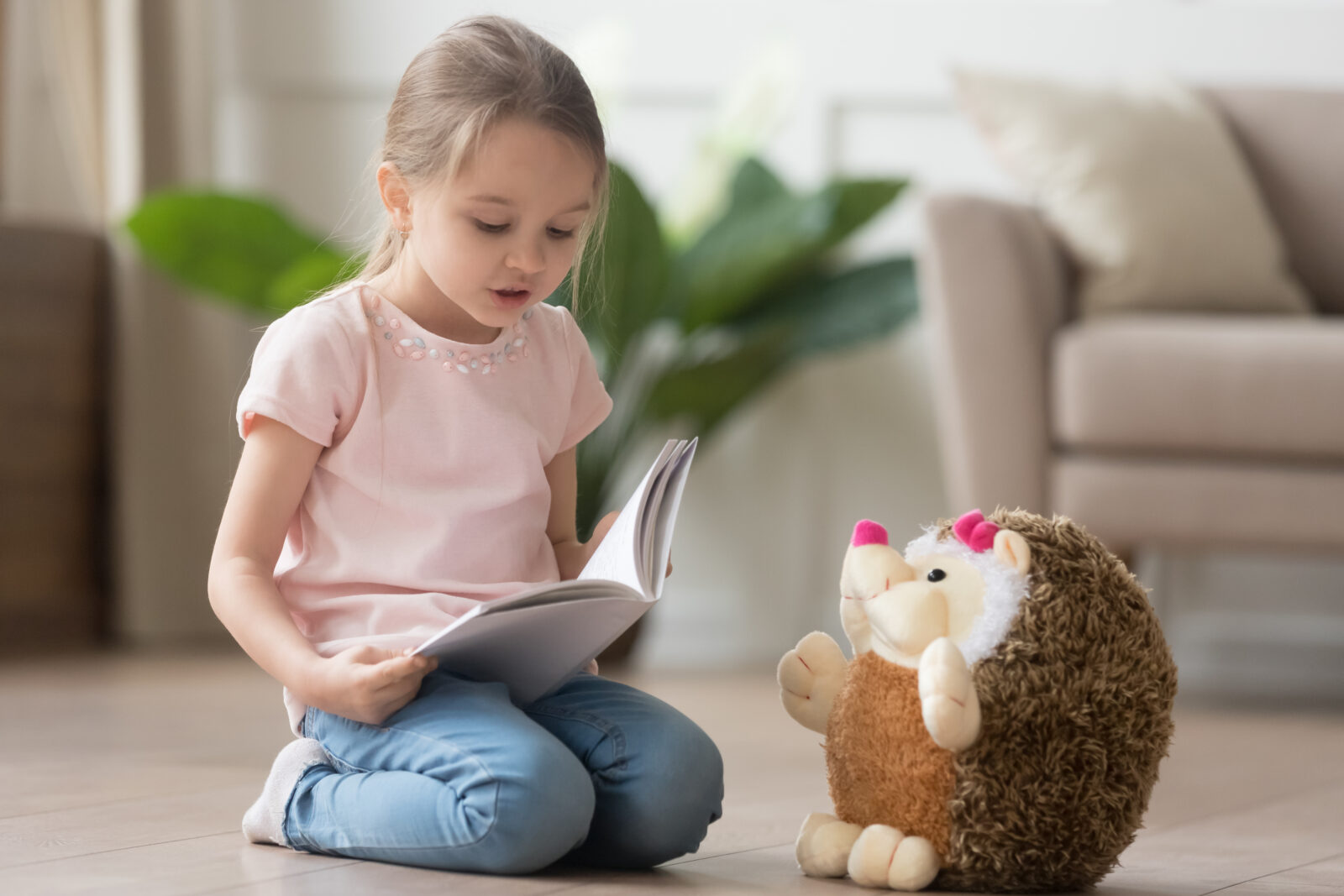 By age 4, language and communication skills have developed tremendously! Typically, most familiar adults and sometimes unfamiliar adults should be able to understand a 4-year-old's speech and language 75-90% of the time. A 4-year-old's vocabulary should be somewhere in the range of 1600 words and by this age, they are speaking in full sentences and are full of life! They are full of curiosity and learn new concepts everyday.
4-year-olds certainly don't lack the ability to tell you how they're feeling and what they want. Most of the time, they are communicating very effectively than ever before. According to the American Academy of Pediatrics, most 4-year-olds can speak short sentences and can retell a story in basic words.
4-YEAR-OLD LANGUAGE AND COMMUNICATION SKILLS MILESTONES
Listen to a short story, and answer a few questions about the story
Can communicate with children and adults
Follow 2-3 step directions
Understand what letters/ are
Can identify some letter sounds
Write some letters
Follow directions in a classroom setting
Answer and ask questions
LANGUAGE AND COMMUNICATION SKILLS ACTIVITIES
This stage of life is crucial as it is typically the year before a child enters Kindergarten or may be the year after. Pre-reading skills will set the foundation for what a 4-year-old will soon learn when they enter Kindergarten and learn how to read. 4-year-olds need a print-rich environment with many opportunities for literacy to be fun and engaging!
One of the most important things you as a parent or a preschool teacher can do is read to 4-year-olds. Allow them to hear your read, give them a chance to look at pictures in a book and make predictions, give them the opportunity to look at the pictures in the book, and allow them to make up their own story.
More advanced 4-year-olds may be able to recognize sight words in a book and may be able to sound out simple words if they know all their letters and letter sounds. This is not typical for this age, but can still be possible. All 4-year-olds have different abilities and may vary in ability range.
Always give your 4-year-old your full attention when they are speaking
Explain what new words mean
Talk about positional words and introduce new ones if they are unsure
Explain same and different, play games to see if they understand the concept
Read books with rhyming words, make up your own silly nonsense rhymes
Play "I Spy" game