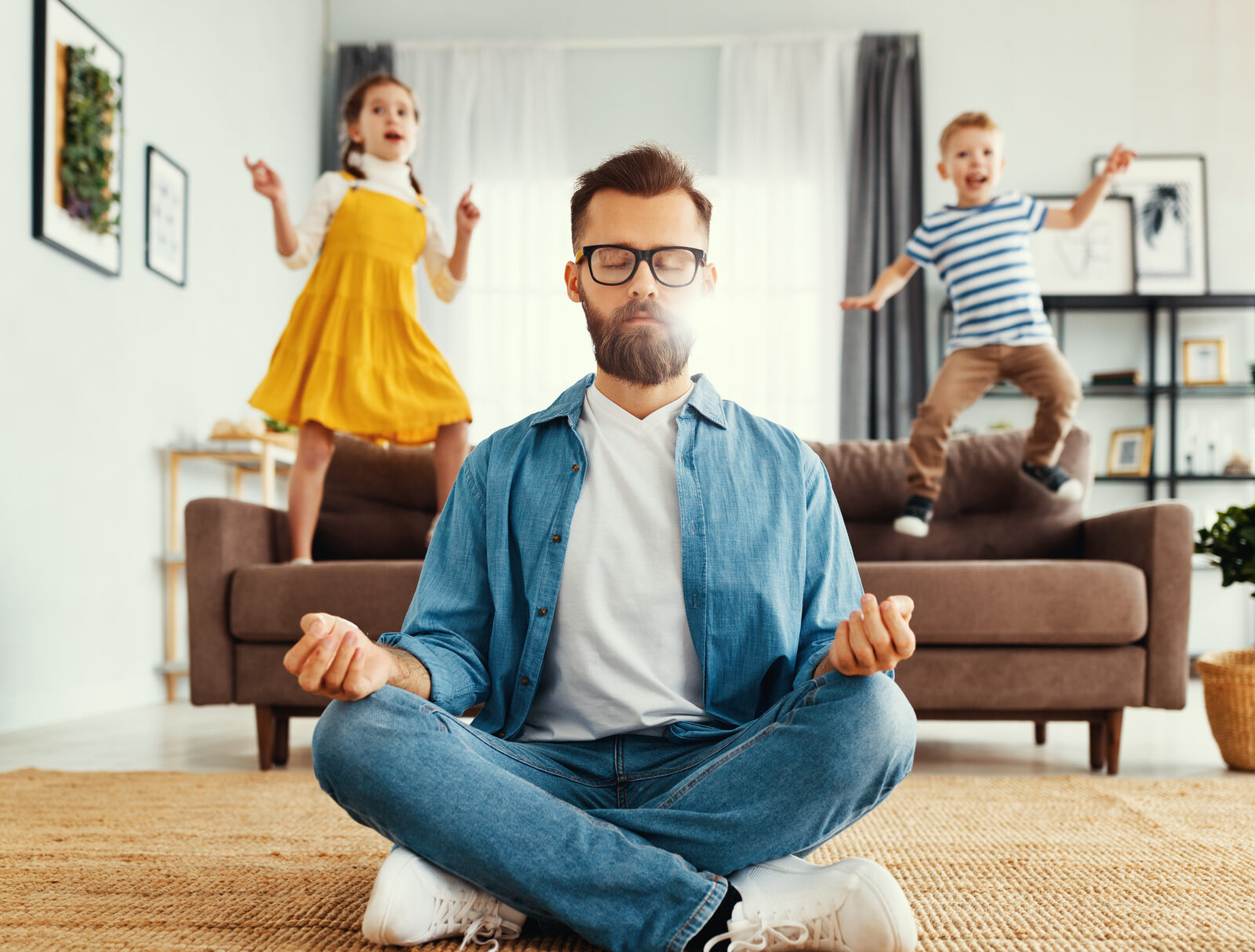 WE GET IT…
"Sits still well" is probably not a phrase you use to describe your preschooler often… or let's be honest, ever. But hey, they're preschoolers and they're built to dance, play and explore! We love to hear things like "has a huge imagination" or "is great at sharing" over "sits still well" anyways. Being able to sit still for reasonable periods of time is an important skill for your preschooler to learn, even if they don't quite master it, and here's how you can help your preschooler sit still.
DON'T EXPECT TOO MUCH
We meant it when we said "reasonable periods of time". There are tons of studies that show us that movement is crucial to children's development. Movement generates blood flow to the brain, which can increase memory, focus, motivation, and even mood. Children's ability to sit still will increase as they get older, but in preschool a child should realistically not be expected to sit still for more than 15 minutes at a time. Don't worry though! That just means you get to have fun with your preschooler every 15 minutes.
HAVE A MOVEMENT BREAK
This is where the fun comes in! Anytime your preschooler is doing a task that requires them to sit still for long periods of time, they should have scheduled times for brief physical activity. The activity is typically anywhere between 30 seconds and 10 minutes long, and increases oxygen flow to your preschooler's brain, allowing them to focus more clearly when they return to their task. One of our favorite ways to have a movement break is by breaking out into our silliest dance move for 30 seconds! If you're stumped for an idea on how to get your preschooler moving, amazon.com has what you need. Check out these awesome movement dice on Amazon and you'll never run out of ideas.
MAKE HEALTHY MEALS
Providing nutritional meals for your preschooler is important for many reasons, and is especially important in helping your preschoolers ability to focus. Children who can focus better are much more likely to sit still for longer periods of time.
Provide More
Lean Meat
Fresh Fruit
Vegetables
Whole Grains
Dairy
Provide Less
Added Sugars
Trans Fats
Sodium
PUT THEM TO BED EARLY
Plenty of rest is crucial to your preschooler's brain function. Lack of sleep can cause irritability, but aside from being extra moody your preschooler's ability to learn is affected, leading to lack of motivation, forgetfulness, anxiety, and even depression. Irritable, anxious children are not likely to sit still for any period of time, and probably won't respond well to movement breaks due to being overly tired already. Your preschooler needs a whopping 10-13 hours of sleep every day to be able to perform their very best!
LET THEM FIDGET
There are studies that show that being allowed to fidget can actually help your preschool focus. Fidgeting can be a comforting thing for many preschoolers, helping them to relieve stress and anxiety, and focus their minds more clearly. Of course, if they are in school, fidgeting should be kept to a minimum and not distract the other students. There are some great options for discreet fidget toys on amazon.com. These are a few of our favorite's!
Last but Not Least..
We can't leave off fidget spinners! We don't recommend these for school, as they can be very distracting. These are a great option for road trips, waiting rooms, or anywhere your preschooler feels more anxious. As long as they aren't disturbing the people around them, let them spin their anxieties away! You can find a basic fidget spinner here. These things can get pretty over the top, with lights and sounds, but we highly recommend sticking to a standard "boring" one, otherwise they tend to be more distracting than helpful.
KNOW WHEN TO SEEK HELP
If your preschooler seems to have an unusually hard time being still, focusing, or they seem extra forgetful…you might just have a very active preschooler, or you might have a preschooler who is dealing with the effects of ADHD (Attention Deficit Hyperactive Disorder) Some other things to look out for are:
Self focused behaviors
Interrupting often
Trouble with organization
Impulsivness
Problems with peers
If you think your child is experiencing symptoms of ADHD, talk to your child's pediatrician. You will get information on how to better understand how your child's brain works, and how to help them. There's many different forms of treatment available for ADHD, and you can decide what works best for your family. Whether you decide on medication, therapy, or just learn ways to help your preschooler at home, you'll have a better understanding of how to help your preschooler sit still, focus, and perform their very best.