If you'd like to build your preschooler's life skills, make sure that you don't forget about helping them clean up after work/play.
WHY PRESCHOOLERS SHOULD CLEAN UP AFTER WORK/PLAY
It's important for preschoolers to learn the importance of cleaning up after work and play so they can gain a better understanding of the value hard work. Children who clean up after themselves learn about responsibility, and how to care for their belongings, and also gain more respect for their environment. Children who grow up with responsibilities tend to adapt better to expectations outside of the home. For more information on the importance of your preschooler learning how to clean up after work/play, and ways to encourage them to help out click here.
5 ACTIVITIES TO HELP PRESCHOOLERS CLEAN UP AFTER WORK/PLAY
Click any image below to see detailed instructions on how to do the activity.
"Window Paint Creations" by Hands On As We Grow
"Dramatic Play" by Pre-k Printable Fun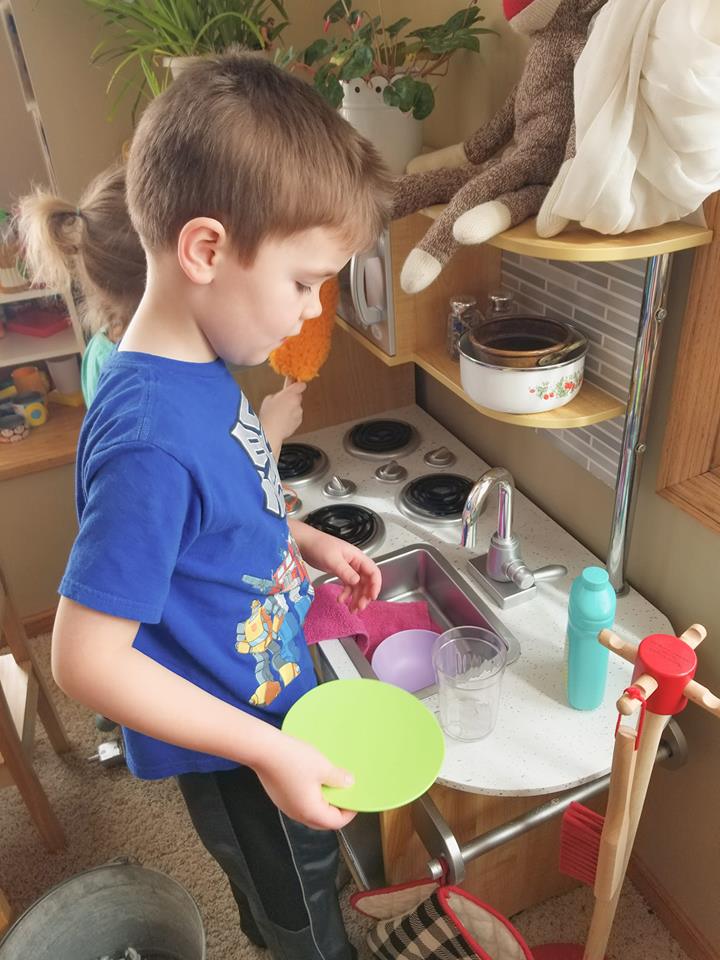 "Wash the Farm" by The Kennedy Adventures
"Dirty vs. Clean" by Lovevery
"Hanging Clothes" by Happy Hooligans