All children experience stages of growth, so we're going to break down each stage of child development in preschoolers. The patterns we see among children who are the same age will be similar, however it's important to acknowledge that some children will develop some skills fast, while others need extra time.
The 5 Stages of Child Development include:
Cognitive Development
Social and Emotional Development
Speech and Language Development
Fine Motor Development
Gross Motor Development
Each stage of development has age appropriate skills and milestones which can be viewed on the CDC website. There, you'll find developmental milestone checklists to assess your preschooler's progress in their development.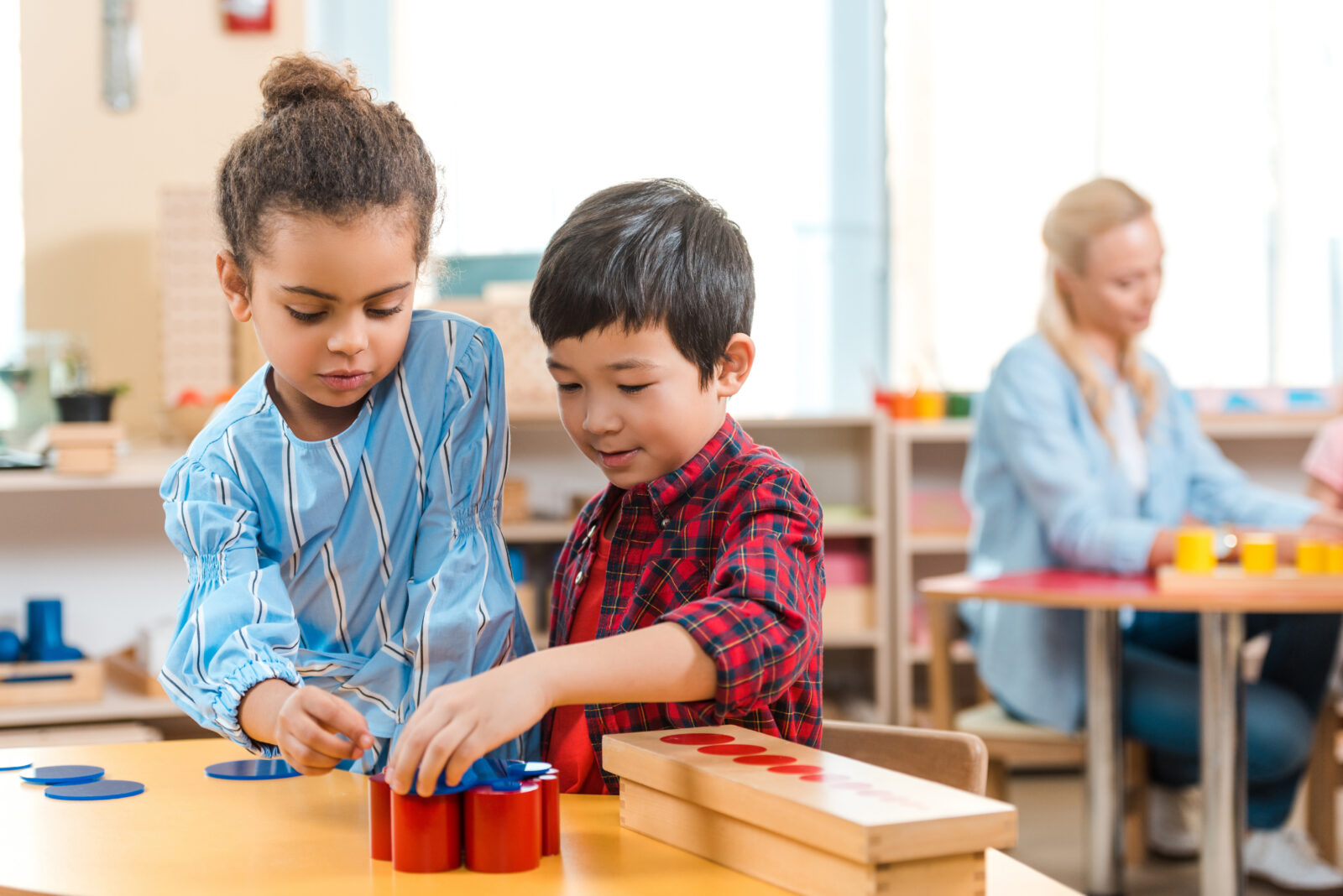 COGNITIVE DEVELOPMENT
Cognitive development for preschoolers refers to how a preschooler learns, thinks, and problems solves. Preschoolers are becoming more interested in their world. They want to know about everything and anything. They ask tons of questions and you may hear the word "why" more than ever before! Preschoolers have a true desire to learn and curiosity is at its peak! Preschool age is the perfect time to captivate their eagerness to learn. Finding a local or online preschool is a great idea at this age. Preschoolers are ready to learn!
SOCIAL AND EMOTIONAL DEVELOPMENT
Social and emotional development for preschoolers refers to how a preschooler interacts with peers, familiar and non familiar adults; how they control and regulate emotions; and how they use self help skills.
According to the American Academy of Pediatrics, at age four and five, preschool age children assert more confidence and increase their independence skills. Talking about emotions and feelings is something they can understand. They can learn how to self regulate and explore how to let someone else know how they are feeling.
SPEECH AND LANGUAGE DEVELOPMENT
This stage of development refers to how preschoolers understand language and how they use language to communicate. The 2 types of language are:
Receptive language (what they understand)
Expressive language (actual language expressing a need or a want)
Both types of language are equally important in regards to this stage of development. During the preschool stage, you will notice your preschooler asking more questions. They can identify objects and people, and they can recite songs they hear frequently or phrases they hear often. Back-and-forth conversations start happening as preschoolers are usually speaking in full sentences. As preschoolers create relationships, they become more comfortable and can take turns in dialogue with a peer or an adult.
FINE MOTOR DEVELOPMENT
This stage of development in preschoolers refers to strengthening the small muscles in their hands and fingers. Can your preschooler hold a writing tool? Are they using their fingers to pinch and pick up small objects. Lots of research has proven, when fine motor muscles are being used and practiced, writing often comes more naturally and easier to a preschooler. This is why exploring with Play Dough or clay, coloring or drawing with different types of utensils, and painting with a paint brush are great activities for preschoolers. They are enjoyable and support their developmental progress.
GROSS MOTOR DEVELOPMENT
We learned that fine motor development means small muscles, so gross motor development simply means large muscle development. For example: running, jumping, hopping, skipping, climbing, throwing, catching and balancing. This stage of development usually explodes in the preschool stage! By now, most preschool age children are confidently moving their bodies and want to explore all that their body can do! "Look how fast I can run, Mom!" Does that sound familiar? Preschoolers are often interested in taking more physical risks and putting their skills to the test!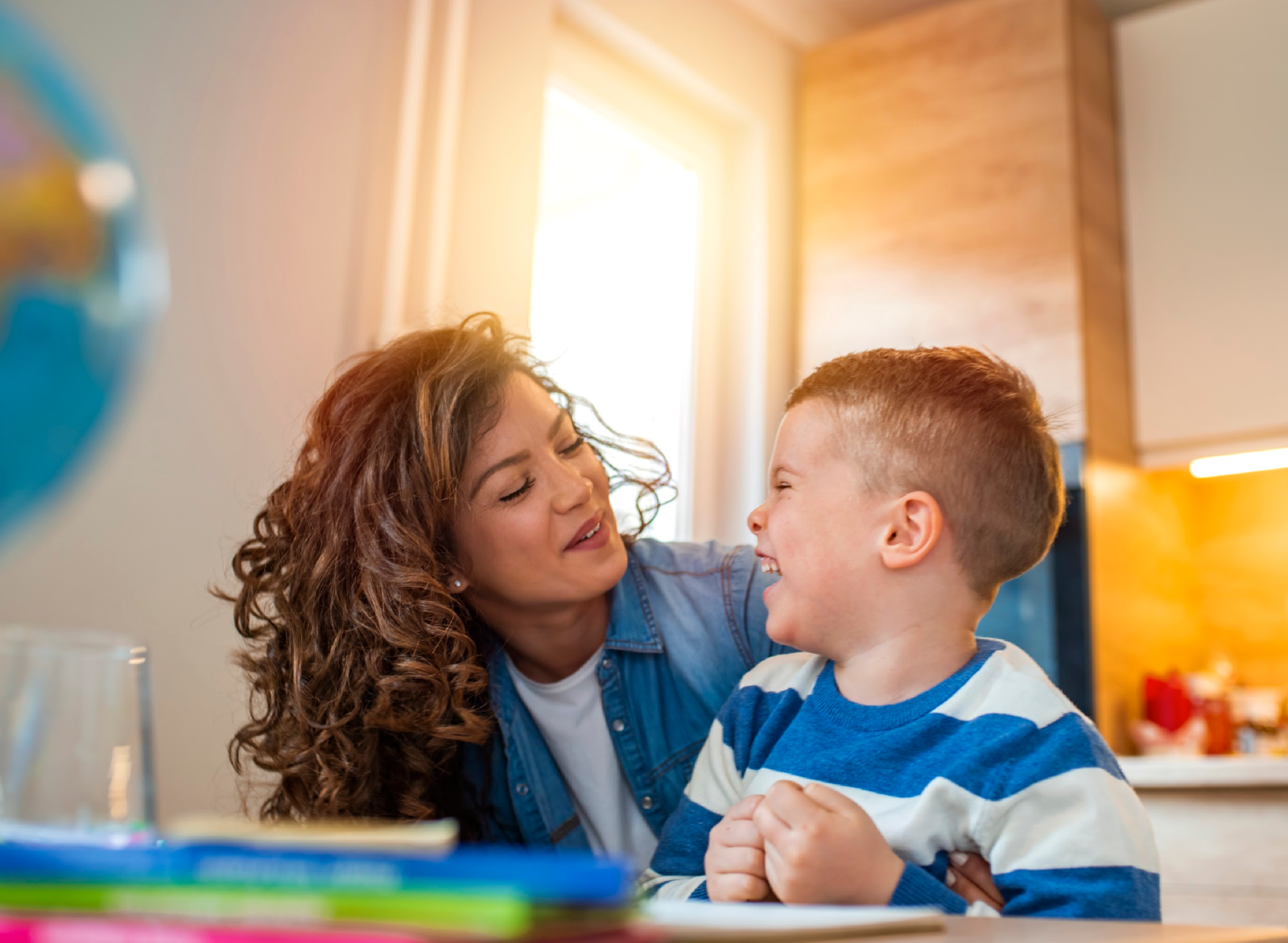 "But What If My Preschooler Isn't Meeting the Milestones?"
As a parent and a preschool teacher, it's important to be understand these stages of development so we can know what milestones our preschooler is meeting, and which ones they aren't.
If you're a parent, perhaps you've checked out some milestone checklists and your preschooler isn't reaching most of them at the appropriate age range. Before getting discouraged, think about what that particular child does really well. What are their strengths? Bring it to someone's attention if you are concerned: your local pediatrician, your child's preschool teacher, or even a developmental specialist. As a parent, you should feel empowered, knowing that you're advocating for your child's best interest.
If you are a preschool teacher, and you're concerned that a preschooler in your care may be delayed in their milestones, don't be afraid to have a conversation with that child's family. Focus on the positives and their strengths first and then discuss your concerns. We like to say, "I've noticed Billy [explain the behavior you've seen] in class. Have you noticed this at home?" That usually starts a neutral dialogue, where you can partner with the parent. If you have a director or someone who you report to, share your concerns with them as well. More times than none, the parent will appreciate your concern and willingness to want to help their child.
Early intervention is key and so valuable. There are many resources in each state that are available to preschool age children. Some of the times, the resources are free of charge, while sometimes insurance is needed. The most important part of the process is recognizing when a child might be delayed in their milestones. When you get them help early on, you can help them reach their full potential in their development.
Now that you understand more about child development in preschoolers, you'll be able to help them reach their milestones.