If your child attended preschool, you may have a small idea of what you need to get them for kindergarten, …and if not, you may be completely lost right now. That's okay! This list of 15 must-have kindergarten supplies will help get you and your kindergartner prepared for the first day of school.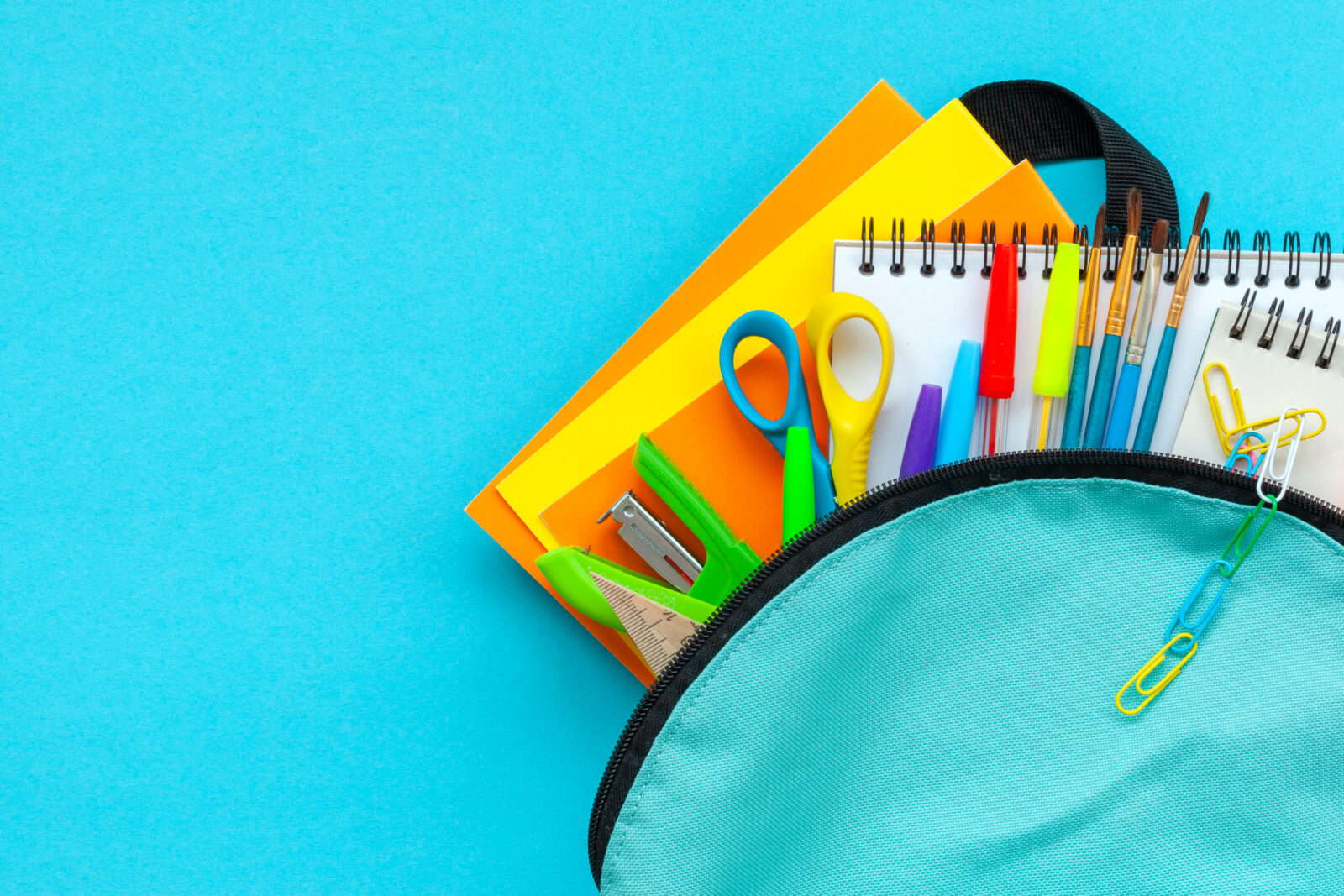 1. BACKPACK
Getting to pick out a backpack is a great way to get your kindergartener excited about school! Plus they will need it to lug around all their supplies.
2. LUNCH BOX
If your kindergartener's school doesn't provide lunch, then you will need to grab a lunch box and a couple ice packs to send your child's lunch with them. You may want to grab a thermos while you're at it, so you can send warm soup on a cold day.
3. PENCILS
Making sure your kindergartener is stocked up on pencils will save their teacher from having to give away all of theirs.
4. CRAYONS/MARKERS
There's a good chance there will be a ton of these in your kindergartener's classroom, but they get lost, broken, and run out of ink pretty fast. Making sure your kindergartener has their own coloring supplies may save your child's teacher from scouring the classroom in search of the missing purple marker…again.
5. GYM CLOTHES
Your kindergartener will need a comfortable pair of clothes to wear for gym class, and may need an extra pair of shoes that they are able to be active in.
6. NOTEBOOK
Your kindergartener will need a notebook they can use to practice their writing skills.
7. FOLDERS
You'll need to grab a couple of folders so your kindergartener has a place to keep their artwork, worksheets, and other important papers.
8. SUPPLY BOX
A supply box would be a good idea so your kindergartener has a place to keep all of their small supplies in one organized place.
9. WATER BOTTLE
Kindergarteners are very active! Make sure your kindergartener stays hydrated by packing them a water bottle like this awesome kids YETI Rambler.
10. PENCIL SHARPENER
Save your kindergartener from making a million trips to the classroom pencil sharpener, and throw a little portable one in their supply box.
11. GLUE STICKS
Another must have for the supply box!
12. SCISSORS
Kindergarten classrooms typically use 5″ blunt tip scissors.
13. PAPER
Your kindergartener's teacher is going to go through a ton of paper. Construction paper, printer paper, lined paper, tissue paper… Any paper you provide will be appreciated.
14. LABELS
Labeling your kindergartener's supplies is a good idea so they don't get mixed up. Don't wanna buy labels? A sharpie works just as well!
15. PAPERWORK
If you haven't already provided the school with some important paperwork, then you will need to before school starts. Some things your kindergartner's school may need are:
Child's
Birth certificate
Social security card
Vaccine records
Guardian's
Drivers license
Proof of residency
Grab These 15 Must-Have Kindergarten School Supplies And Have The Most Prepared Kid In Class.