DEFINITION OF FINE MOTOR SKILLS
Fine motor skills means anything regarding using the small muscles of your hands to manipulate objects. It can also relate to hand-eye coordination and visual motor skills.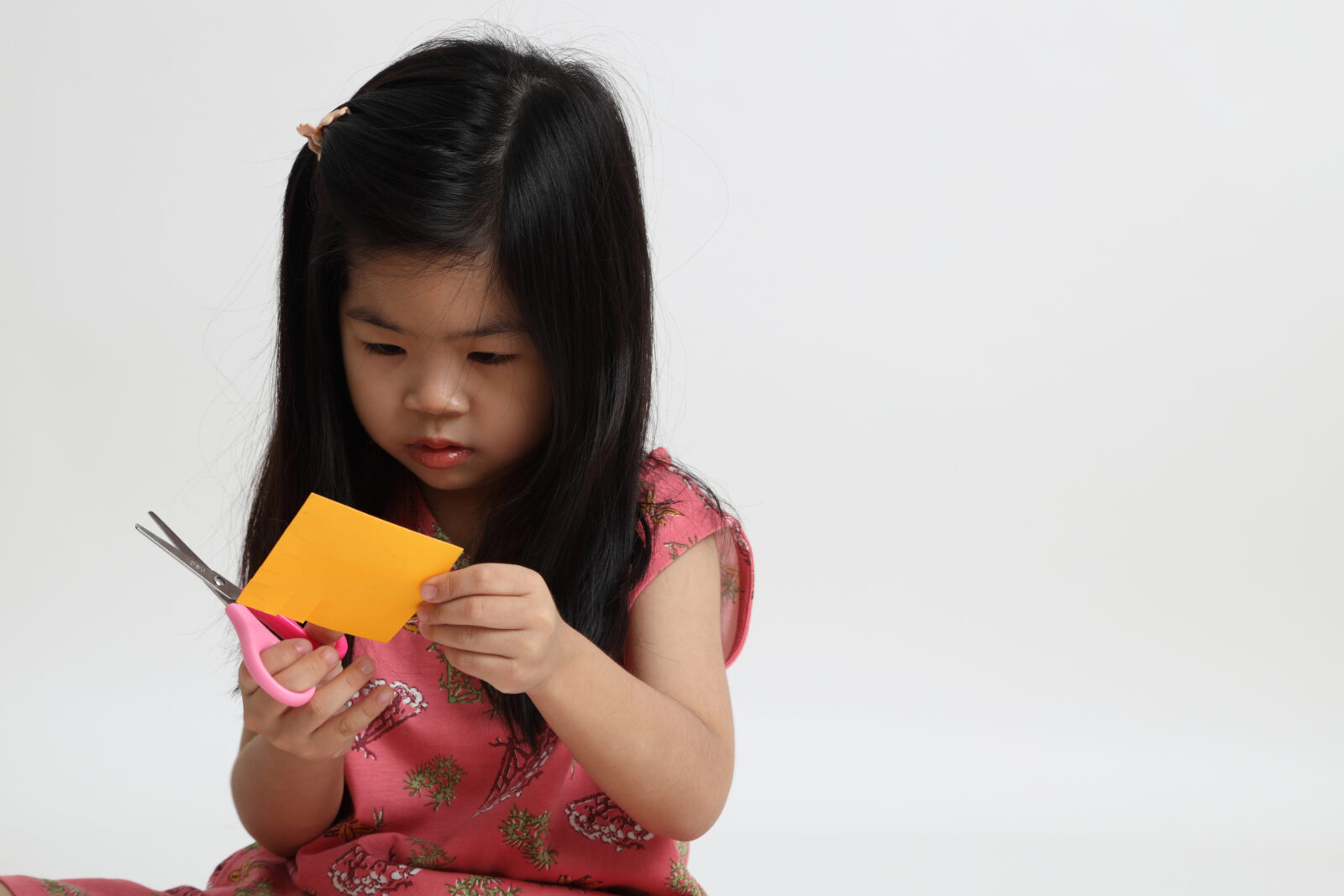 4-YEAR-OLD FINE MOTOR SKILLS MILESTONES
Can create balls with playdough or clay
Can draw a circle independently
Can copy a cross symbol
Has a mature grasp when holding a writing utensil (using all 5 fingers)
Can manipulate buttons on clothing independently
Can use scissors and cut across a straight line
Can dress themselves independently (shirts, pants, still may need help with socks and shoes, jackets)
FINE MOTOR SKILLS ACTIVITIES
By this age, a 4-year-old should be grasping a writing utensil with all five fingers. A variation of how their fingers are placed is typical, however it should look very different from a 2 or 3 year old. 4-year-olds are typically attempting to write some if not all of the letters in their name. Some will still need assistance, however some may have it mastered completely.
If the 4-year-old is not interested in writing letters, encourage them to draw or color in a coloring book to at least get those fine motor muscles working!
DEFINITION OF GROSS MOTOR SKILLS
Think of any sport: baseball, basketball, soccer, gymnastics, etc. What are the players usually doing? They're moving their bodies! Movement like that, using their large muscles, builds their gross motor skills and allows them to become skilled in their sport. Similarly, your preschoolers are building up their large muscles every time they run around on the playground, play see-saw with their friends, or play tag!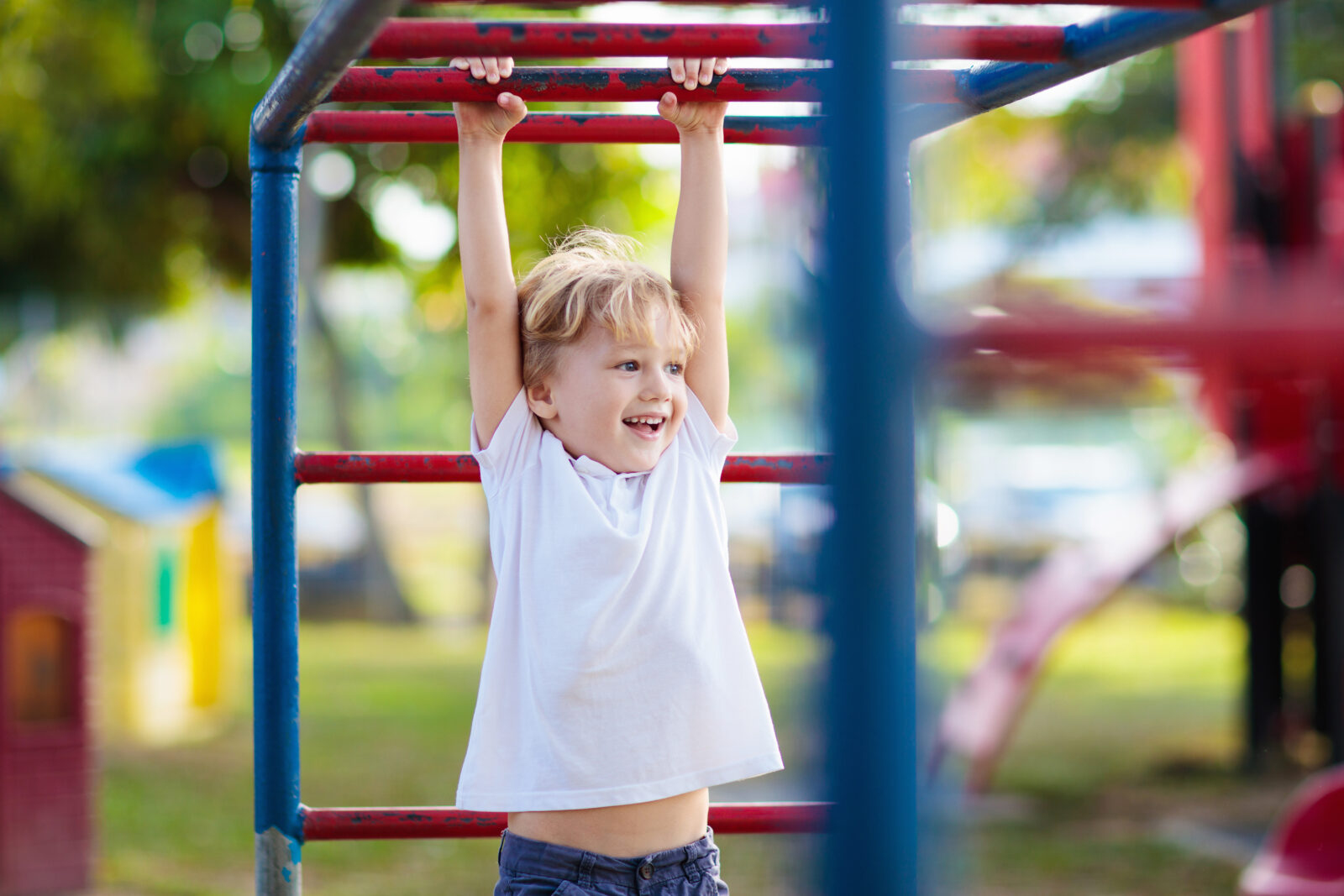 4-YEAR-OLD GROSS MOTOR SKILLS MILESTONES
Can hop on one foot
Jump forward
Can walk backwards
Can skip (this can vary depending on skill level)
Can catch a ball with two hands
Can kick a ball with control
Can ride a bike (tricycle or 2-wheeled bike with training wheels)
Can climb on playground equipment with ease
GROSS MOTOR SKILLS ACTIVITIES
By now, your 4-year-old is probably running pretty fast, jumping, climbing, and maybe even skipping. You'll notice a 4-year-old's movements are more controlled and balanced.
Some families even try organized sports around this age. Perhaps t-ball, soccer or even swimming lessons. 4-year-olds are very active and love all sorts of activities where they can move their bodies and even take some risks! Getting their energy out is a must at this age. 4-year-olds can walk a good distance by now, so you most likely no longer need a stroller when you go for an outing to the park, zoo, or museum.